HOW TO CALCULATE THE PURITY OF THE RAW MATERIAL OF AN ACTIVE INGREDIENT
Calculation for paracetamol:
Raw material 10mg/mL
Lindilane® 10 mg/mL
The calibration line gives experimental values for both raw material (RM) and galenic form (GF) concentrations.
[RM] = 9.86 mg/L
[GF] = 7.97 mg/L  
1) Calculation of raw material purity:
Experimental value is 9.86mg/L instead of the theoretical 10 mg/L.
Purity of the raw material is therefore 98.6%.
This batch does not comply with the range provided by the pharmacopoeia (99-101%), but is still acceptable given the equipment used in practical tutorials.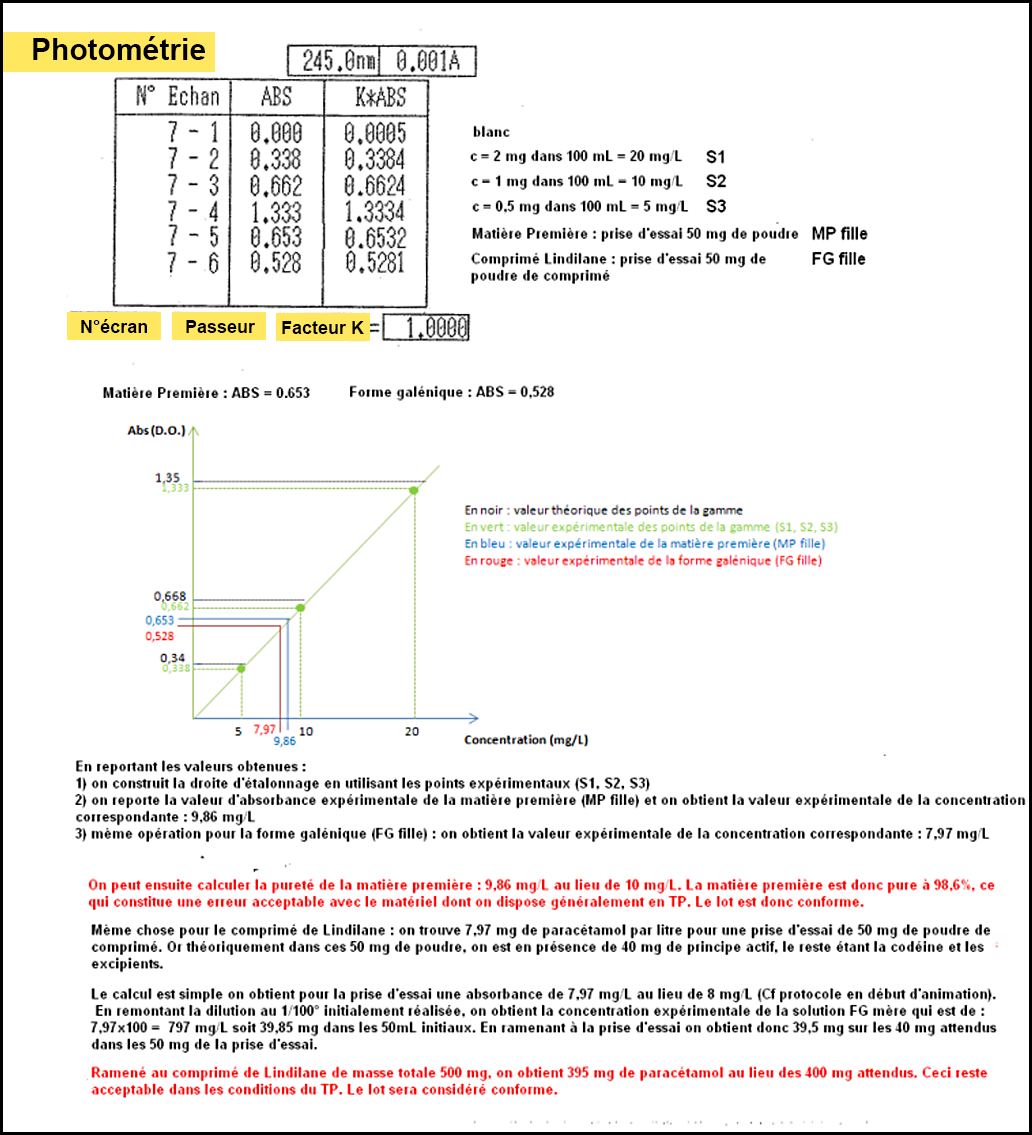 Next page
Previous page