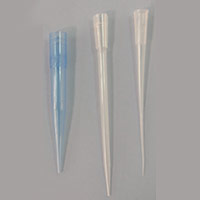 The micropipette tip
Description
A micropipette tip is a conical tube made of plastic.
They come in different shapes (more or less tapered), sizes and colors (white, yellow, blue).
Uses
The tip is placed on the adapted micropipette, to allow a small volume to be taken with high precision and transferred to a container, solution or sample according to the application.
Next page
Previous page