Some advice about the management of a supervised experimental project
During a course unit, you have been entrusted with an experimental project. Why?
So that you deal with a scientific problem, related to a research project or an industrial application
So that you face a situation that involves using your prior knowledge and strengthening your experimental skills
So that you experience realistic conditions with defined material and human resources and deadlines to meet
So that you get prepared to handle larger projects.
WHAT ARE THE MAIN STEPS THAT YOU HAVE TO DEVELOP?

Understand the scientific and technological
issues
and express a question.

Design an
approach
to answer the question.

Perform the
experiments
, obtain results and interpret them.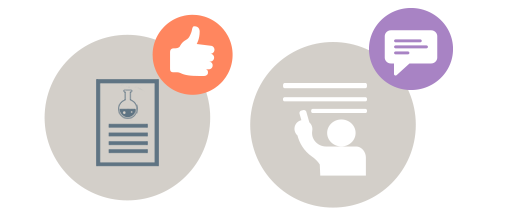 Highlight
your study and communicate the relevant results.