The injector's role
To introduce into the chromatograph a precise volume of sample for analysis without disturbing the flow of the gaseous mobile phase in the system.
For non-volatile samples at room temperature, to vaporize them so that they are transported towards the separation column by the carrier gas.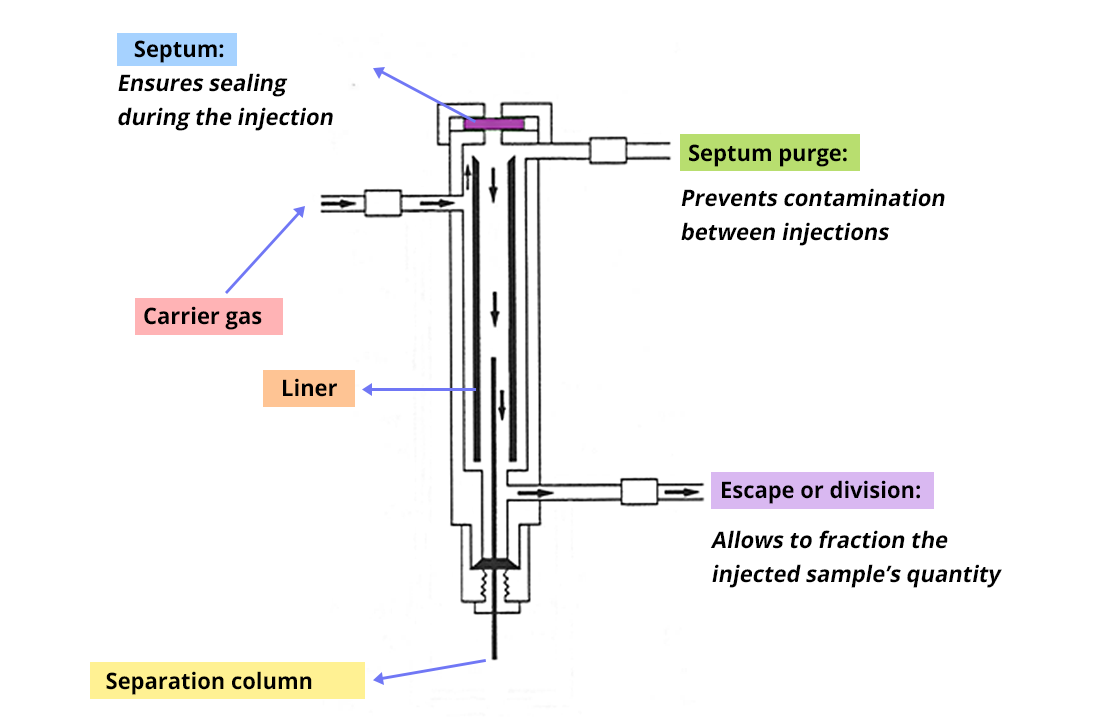 The injector's role
To vaporize the sample.
To introduce the volatile compounds into the separation column.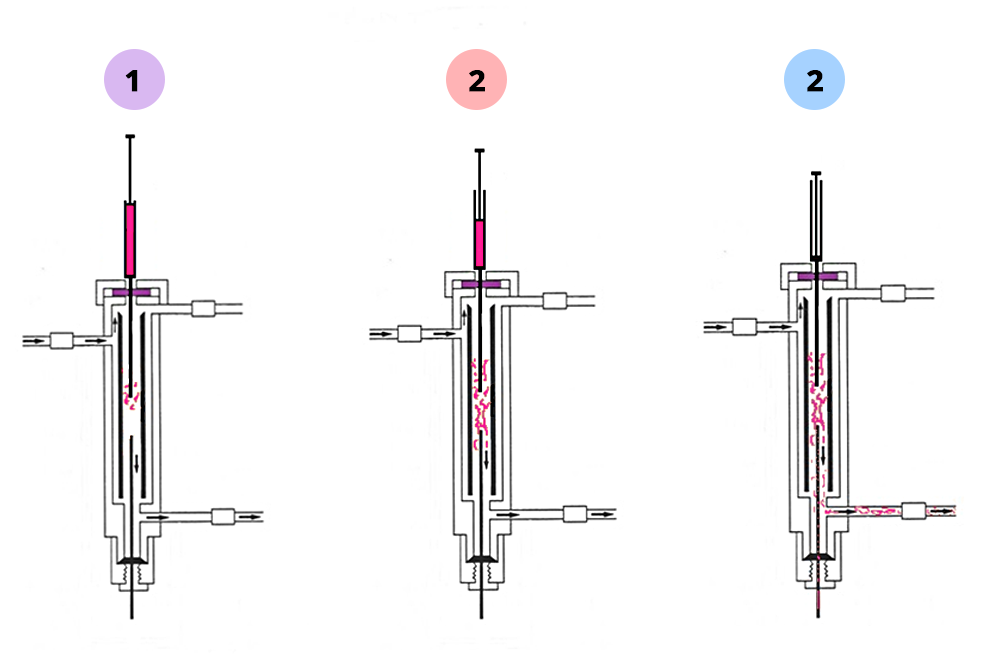 The injector's role
To prevent the distortion of chromatographic peaks by rapid injection and non-saturation of the stationary phase: division mode (split).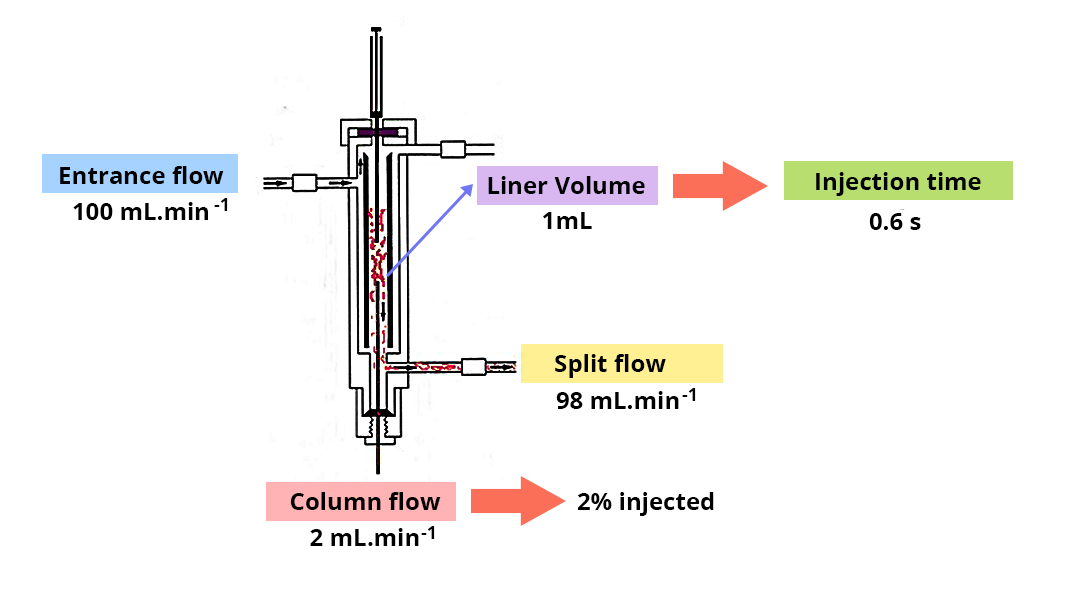 The injector's role
Very diluted sample in a solvent, no risk of column overloading: without division (splitless mode)
Splitless mode in two stages:

Transfer of the sample to the column head with condensation of solvent
Solvent vaporization and initiation of analyte elution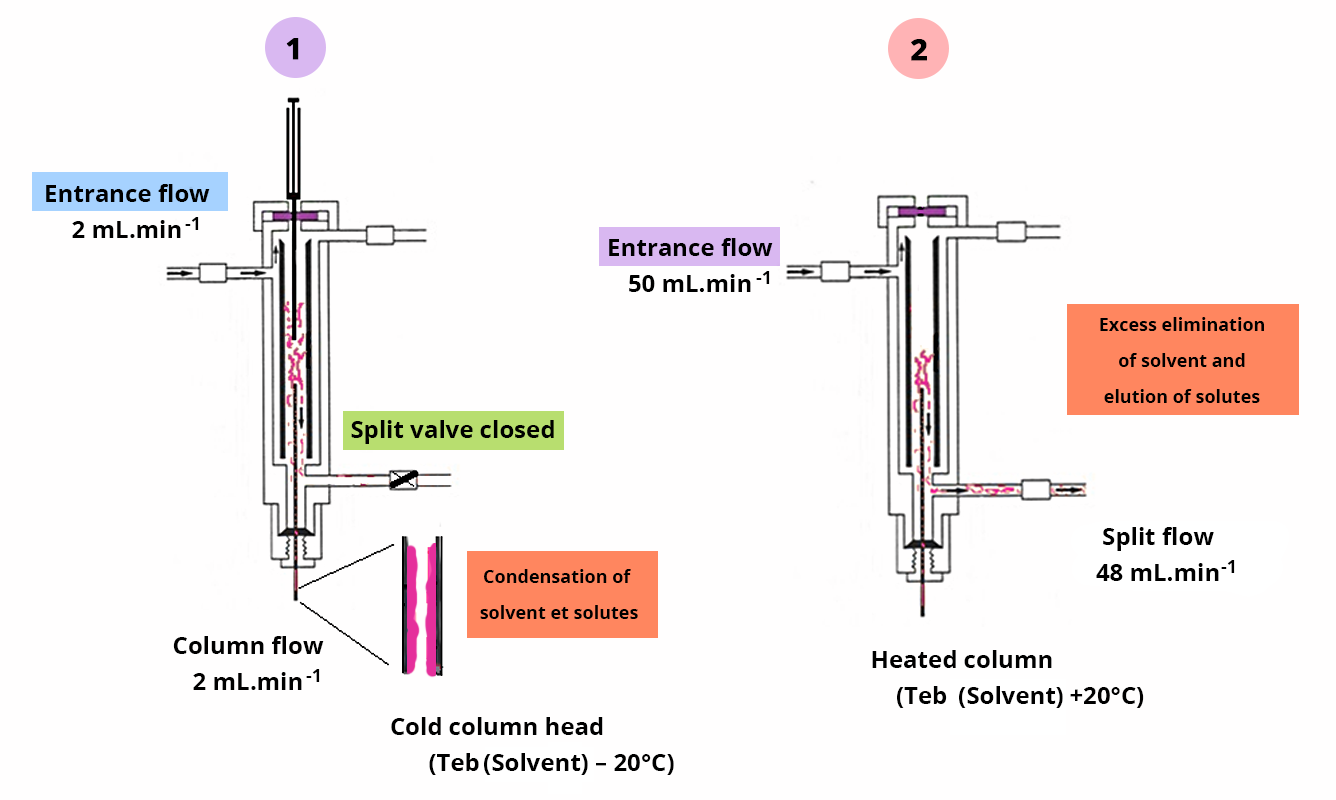 Split/splitless injection?
Adapting the injection type to the sample, especially taking into account its concentration.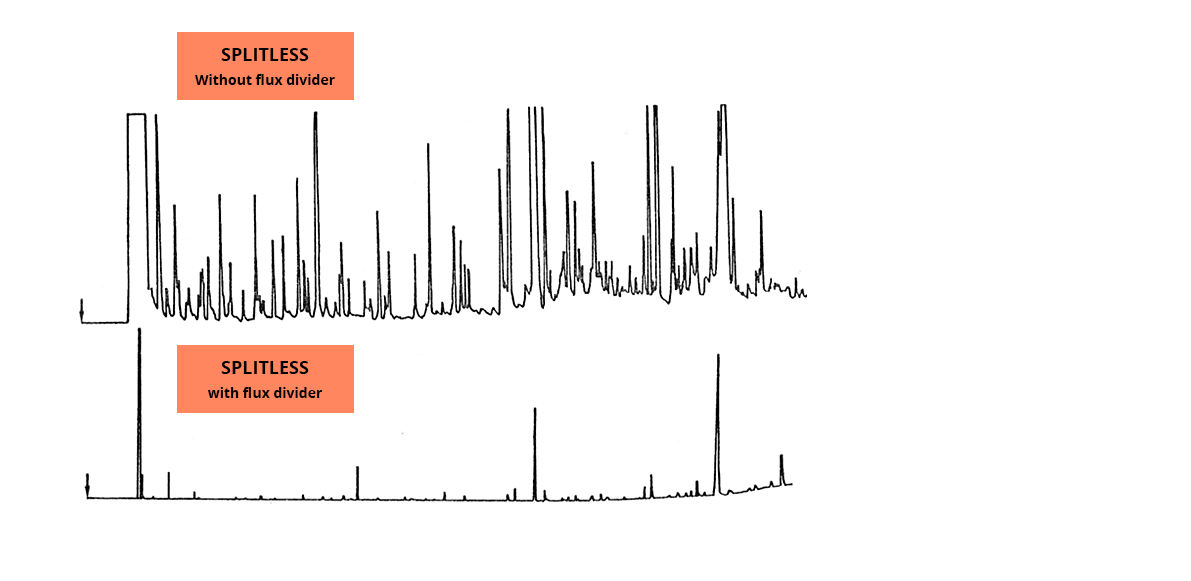 Next page
Previous page