HPLC: high performance liquid chromatography
HPLC (or high performance or high pressure liquid chromatography) is a separation analysing technique, based on the progressive migration of compounds in a column that withstands high pressures.
The interactions that allow to retain and elute the compounds take place between:
The compound: C
The mobile phase: MP
The stationary phase: SP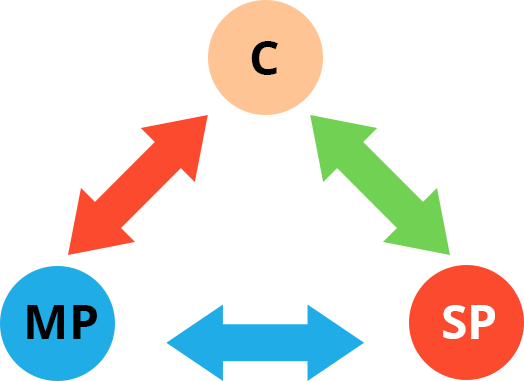 Different separation modes exist in HPLC. The chosen mode depends on the characteristics of the molecules to be separated.
The different chromatographic types commonly used are:
The below simplified diagram helps to identify the HPLC method best suited to the separation of the compounds according to their characteristics.